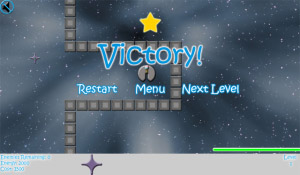 Tag:
Lonely
Turret
Overview :
free Lonely Turret Lite v1.0.4 for blackberry playbook apps
Required Device Software: 1.0.0 or higher
Details:
Protect your base from the attacking enemies. Buy turrets and move them across the screen to destroy enemies from all sides. You'll need to use every turret at your disposal to deal with a wide variety of enemies.
Lonely Turret provides a new twist on tower defense that will keep you busy for countless hours. The challenge of getting a gold star for each level ensures plenty of replay value.
This Lite version contains 5 diverse levels, showcasing various enemies and turrets.