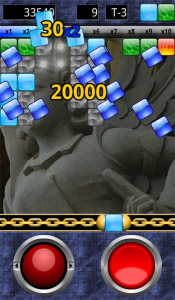 Tag:
Super
playbookgame
Elemental
Overview :
Super Elemental v1.0.1 for playbook games
Required Device Software: 1.0.0 or higher
Details:
A highly addictive block matching puzzle game for the BlackBerry® and PlayBook™ , match the elements: earth, fire, ice, water and stone to survive.
Fire elements into the grid to make matching groups and destroy them, clear the elements to advance through the levels.
Super Elements provide a unique twist allowing you to change a blocks element so you can destroy even more blocks and create even better combos.
Clear enough elements from the board to advance to the next level.
Includes 3 levels of difficulty and Puzzle and Arcade game types for hours of fun.