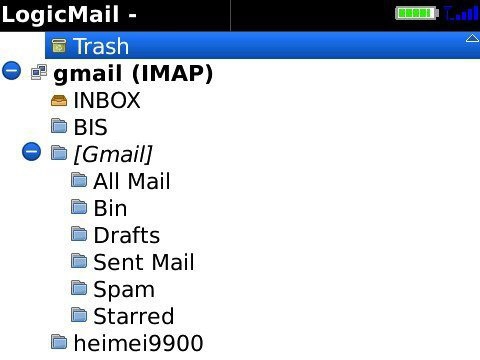 Tag:
bold
97xx
curve
89xx
96xx
93xx
95xx
90xx
91xx
LogicMail
Overview :
free LogicMail v2.0.0.288 for BlackBerry os5.0 apps download
Supported devices:
Blackberry 89xx, 90xx, 91xx, 93xx, 95xx, 96xx, 97xx
Description:
LogicMail is a standalone E-Mail client designed to run on RIM BlackBerry handheld devices, providing full support for IMAP, POP, and SMTP over the device's Internet connection. Its exists to provide an alternative to the service-oriented "push" E-Mail system that is normally provided with the device, which does not always meet the needs of conventional E-Mail service users. The initial inspiration for this project came from the now defunct Mail4ME project, with continued inspiration from all of its active users.