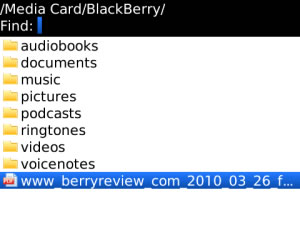 Tag:
9700 apps
Save
Web Page
Overview :
Save Web Page FOR bold 9700 apps

Description:
saves webpages on your bb browser as pdf to read later. works with bb 0s 4.7 and above.
If you need to be offline, but you still want to read web, this application will help you. Save Web Page for further offline reading!
Open BlackBerry® browser and go to the page, then select *Save Page As PDF* menu and in few seconds you have a copy of the web-page on your BlackBerry.
Another way to do is to copy & paste web page URL from your favourite browser to Save Web Page application.
ATTENTION!
You need a PDF reader to read saved web-pages. We recommend RepliGo Reader v2.0.1.1 or newer.
You need to setup APN settings if you plan to use Save Web Page over GPRS/EDGE/3G. APN settings can be obtained from your carrier and specified in Options / Advanced Options / TCP/IP.
Wi-Fi is supported.
Model:
Blackberry 89XX Curve Series (480*360): 8900(Javelin), 8910(Atlas), 8950, 8980/Blackberry 90XX Bold (Onyx) Series (480*320) Devices Models: 9000, 9020(Onyx)/Blackberry 96XX Tour (Niagara) Series (480*360):9600, 9630, 9650(Tour2), 9670, 9700(Bold2), 9780 /Blackberry 95XX Storm Series (360*480):9500, 9510, 9520, 9530, 9550(Storm2), 9800(Torch)/Blackberry Pearl 3G Series (360*400) Devices Models: 9100, 9105