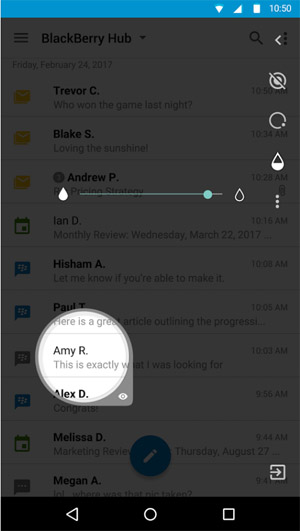 Tag:
Privacy Shade
Overview :
BlackBerry Privacy Shade v1.0.0.12 for android phone
Privacy Shade prevents people around you from seeing your screen by blocking out everything except for a small view area that you control while still letting you interact with the full screen.
• Turn on Privacy Shade to control the visibility of sensitive content.
• View and send sensitive content while in the open without letting others around you see your private information.
• Use Privacy Shade to only expose the exact area you're reading or typing in.
• Adjust the transparency of the shade to suit your environment.
Updated
March 10 2017
Requires Android
5.0 and up