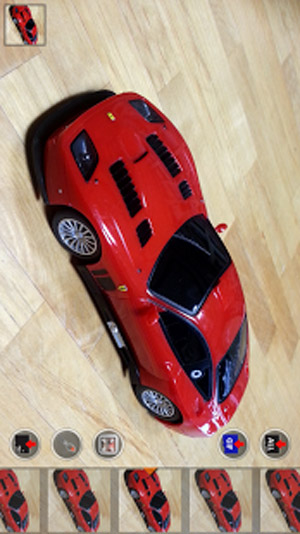 Tag:
Q20 apps
Z3 apps
Overview :
High-Speed Camera Plus FOR blackberry z10,q5,q10 apps
Version: 2.30
File Size: 1 MB
Required: BB10 Smartphone OS 10.2.1.1055
Model: Blackberry Z3, Blackberry Dev Alpha, Blackberry Z10, Blackberry Z15, Blackberry Z30, Blackberry A10, Blackberry Q20, Blackberry Q30, Blackberry Q10, Blackberry Q5, Blackberry P'9982
Description:
★ Opening special sale ★
★ Please, Test free version before buying this paid version. Thank you. ★
★ High-speed camera features ★
⊙ High-speed shooting (up to 30 FPS)
⊙ Very fast Auto Save function
⊙ Silent camera shutter
⊙ High-definition(HD) picture
⊙ Built-in gallery
⊙ LED Flashlight
★ Plus version special features ★
◈ No ads
◈ Overshooting function
◈ Enhanced continuous shooting (up to 500 pics)
◈ Creating Animated GIF(extended)
◈ Selecting resolution
◈ Quick saves
◈ Simple camera mode (Menu button)
- Shutter Button : Taking burst shots
- Volume up button : Taking HD photo
- Volume down button : LED Flashlight on / off
- Pinching : Zoom in / out
★ More special features for Plus version will be added in the future. ★
Do you want to take a picture of lovely sleeping baby?
Do you want to take a picture in a quiet library?
Do you want to take a picture of a cute running pet?
Make your smart phone as a silent High-Speed Camera!
Do not miss important moments never!
* Touch the screen to get the focus.
* Some new phones (Galaxy S4/S3, Galaxy Note2, Optimus G/G Pro, Optimus LTE2, etc.) supports continuous auto-focus.
* Some phones make shutter sound to get HD pictures.
* FPS and pics per a shot are depend on your smart phone's capability.
* High-speed camera picture resolution is lower than the normal high-definition camera photos.
What's New
★ Burst shooting
★ Creating Animated GIF
v2.30
- Support Timer.
- Support External SD card.
- Bug fixed.
~v2.20
- Fast start.
- Automatic hiding feature for not frequent functions
- Very fast 'Auto Save' feature is added.
- Creating Animated GIF with previous pics feature is added.
- Scene Mode selection feature is added