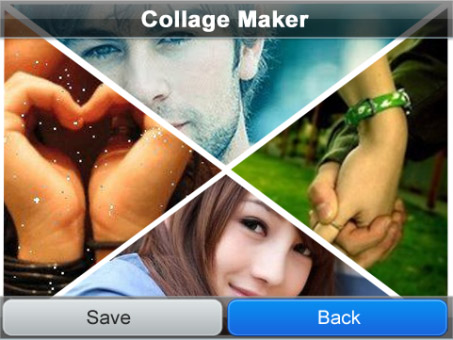 Tag:
BB10
Photo Collag
Overview :
Photo Collage Pro 1.0.6.3 for BB 10 apps
File Size: 2 MB
Required Device Software BB10 Smartphone: 10.0.0 or higher
model: Z10, Q10

Description:
Have you ever wanted to create photo collages on your phone? Well now you can! Photo Collage lets you add photos from your gallery or directly from your camera. You can move your photos around until you have made the perfect photo collage.
It has powerful functions and it is very easy to use. You can use this app to merge lots of photos into one photo through a very simple operation.
Photo Collage Features:
* The best collage creator on BlackBerry for FaceBook
* Free style collage, and PhotoGrid
* Select layout to rearrange photos.
* Edit Mode you can Move and Zoom.
* Lots of layout templates, frame and backgournd
* Share your collage to: Facebook, BBM, Twitter, Flicker, Picasa, Blogger, Tumblr, Pinterest and other social media.