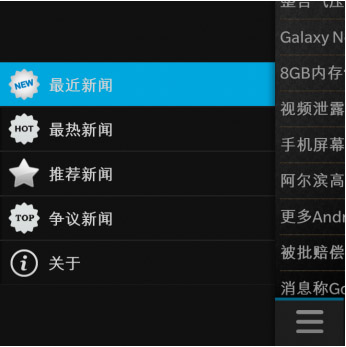 Tag: Reader cnBeta
Overview :
For those more concerned about the Internet industry information, visit Cnbeta browser advertising, touch screen version of the interface sucks. Browse the effect of this software is very good, just do not like the gradient background, or like BBW dark gray.



Supported Devices:

BlackBerry Q10

BlackBerry Q5

BlackBerry Z10

BlackBerry Z3

BlackBerry Z30

Porsche Design P9982

Description:

Let you read cnBeta news (Chinese IT news) easily from BlackBerry® 10.

All contents from m.cnbeta.com.

Shortcuts:

L - latest news page.

H - hotest news page.

E - editor recommend news page.

Q - quit news detail page.

A - argued news.

T - top of list.

B - bottom of list.

Space/Alt-space - page down/page up.