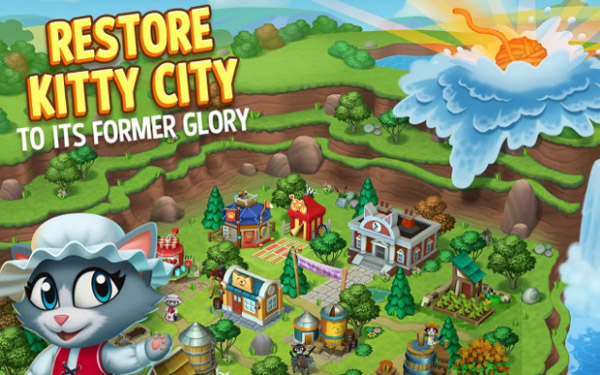 Tag:
Kitty City
Overview :
The cat's out of the bag on this brand new game!
Once upon a time, there lived a world inhabited by Cats. There was plenty of food, entertainment and overall camaraderie.
One day, a great flood consumed their home, washing away their livestock.
Help Farmer Franny and her kitty friends rebuild! Harvest crops and catch fresh fish as you restore their world to its former glory. Build restaurants and a delicious diner to feed your furry friends!
Features:
- Rescue kittens to unlock new buildings and recipes!
- Provide resources and craft valuable goods
- Join clubs and compete with your friends!
- Fulfill requests at the Balloon Express
- Use Kitty City Rail to send goods to far away friends!
- Level up your cats to earn bonuses.
- Earn kittens to increase your speed.
Supported Blackberry Cellphone Models Devices:
KEYone, Priv, DTEK60, DTEK50